Why A Page Of Posts Like This Is Useful – It Showcases A Lot Of Content In One Place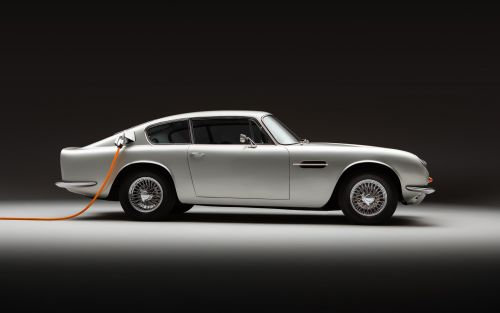 Electric car innovation applied to classic British cars ensuring that they will remain on our roads for many years to come, something worth saluting.
Whilst looking for potential backlinks for Dutton-White.com I stumbled across this company https://lunaz.design/cars/aston-martin 
They take a classic car strip it down to all its components and then put it back together again, this time it has an electric motor, battery and no doubt awesome torque.
The cars have all the extras one would expect in 2021 such as air conditioning, WIFI, and sat nav.
The reported range is enough for most daily commutes although the price might mean you save it for a Sunday drive. For me this is more art than a car. One can only hope that they start cranking these out in volume. Something this good should not limited to handful of cars.
Ironically if you want an electric Aston Martin from Aston Martin you will have to wait until 2025. Alternatively this DB6 is available now for only £900,000, no doubt you will have to form an orderly queue.
Benefits of Posts
More benefits of posts is the same content can be sliced and diced in a number of ways.
The content appears on here via a filter.
The content can be set to show the last 4 posts so as new posts are added the older posts either drop off or go on to a second page. This page https://website-doctor.com/news/secrets/ show 6 posts per page and the older posts are on pages 2 and 3.
Why Bother With Posts?
If the posts are configured correctly meaning they have the SEO on them there is a good chance they will get indexed in Google. The more you segment your market with a bit of luck the more visibility your website will achieve.
As rough rule of thumb the more pages a website has the better it tends to do in Google (as long as they are quality pages). Why not get in touch and gain more visibility in Google Searches? Call 0121 458 2665 or WhatsApp me or use the Contact Form.
Why This Content?
Pages filled with Latin text to create some dummy content whilst that would work on one level would not be very inspiring.
If You Are Not A Wordsmith
No problem I have written much of the text on the websites I host you can tell me in a phone call and I can create the text, and add the pictures.