These notes apply to Gmail.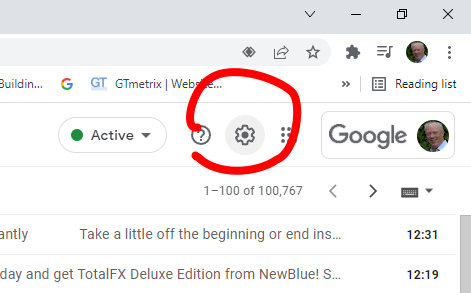 1 Now and again one hears a phrase like "How do you know that?"
Reply, "I got an email".
"I did not."
One reason could be that your email app thought it was being helpful by not letting you see that email.
In Gmail there is an way you can filter your emails.
These notes relate to Chrome
Version 98.0.4758.102 (Official Build) (64-bit)
Which is the latest February 2022. Google do keep updating Chrome and therefore changes can occur.
2 In Gmail click the Gear Icon.
Then click the See all settings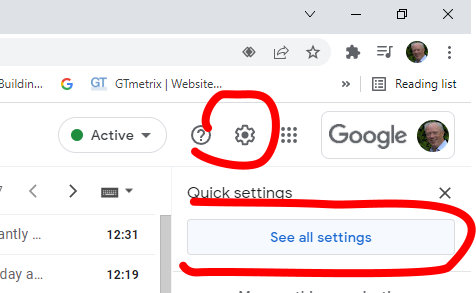 3 Click the Filters and blocked addresses
4 At the foot you will see
Create a new filter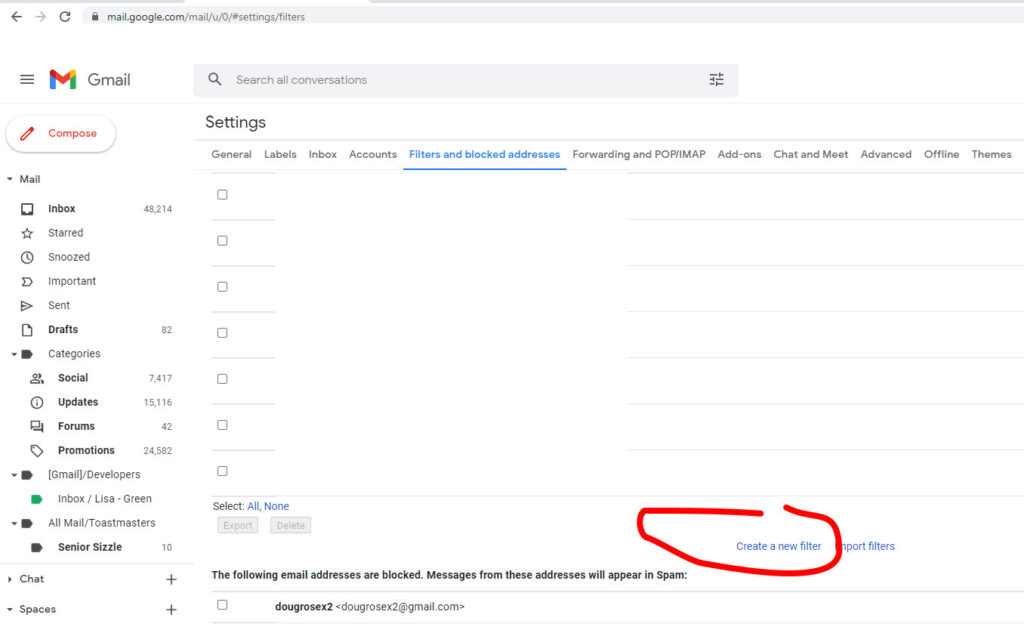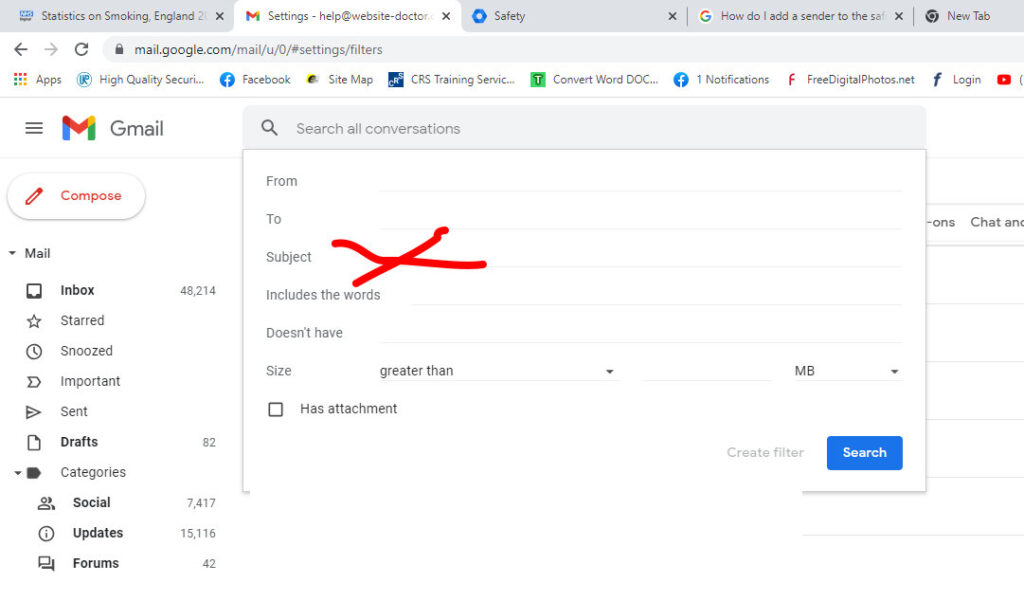 5 Here you can add an email address you want to receive an email from
Examples could be A Form On Your Website
example from@yourdomain.co.uk
would be what you would add in the From box
6 Next click create filter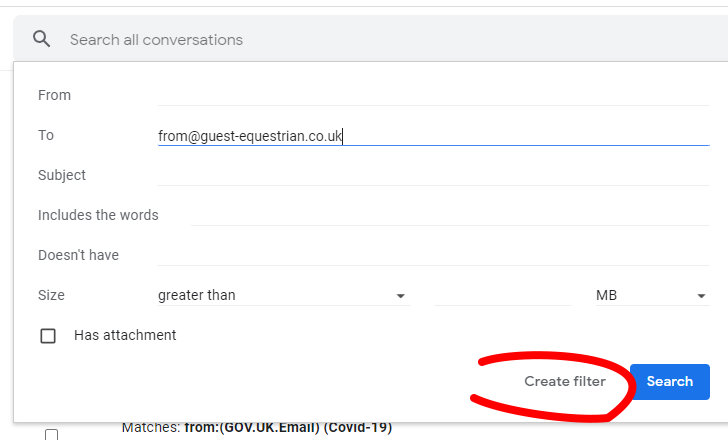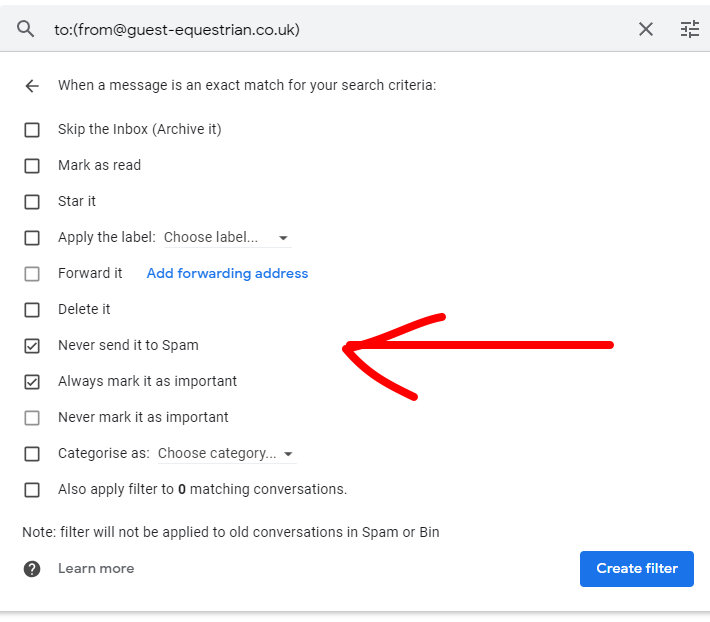 7 This will bring up this box where you have various options.
In this case tick "Never send to Spam"
"Always mark as important"
Then Create filter. – effectively Save.
There does not appear to be a filter option instead you have to delete a filter which you want to edit and start again.