About Website-Doctor.com More Than Just Websites
Website-Doctor more than just a website, Business Support.
Able to bring a wealth of experience to solving problems:-
IT
Email
Specification and implementation of new technology and processes
Whilst marketing in large companies relies upon teams of people – in the SME world budgets do not allow for a dozen people to work on a project.
No problem; I am familiar with finding solutions on a low budget, which will deliver a great result. Below are a few recent projects but by no means an exhaustive list.
Marketing Content & Social Media
Attractive looking websites can fail because there has been insufficient thought devoted to the marketing message. a "unique selling point" (USP) – or niche. Whilst good looks might help in certain walks of life, Google cannot see much of what creates a
good looking website.
Google mainly sees text, it can understand pictures correctly organised. With Website-Doctor.com we will try and create
the right blend of: –
Marketing ideas
Text
Graphics
Twitter
Facebook
LinkedIn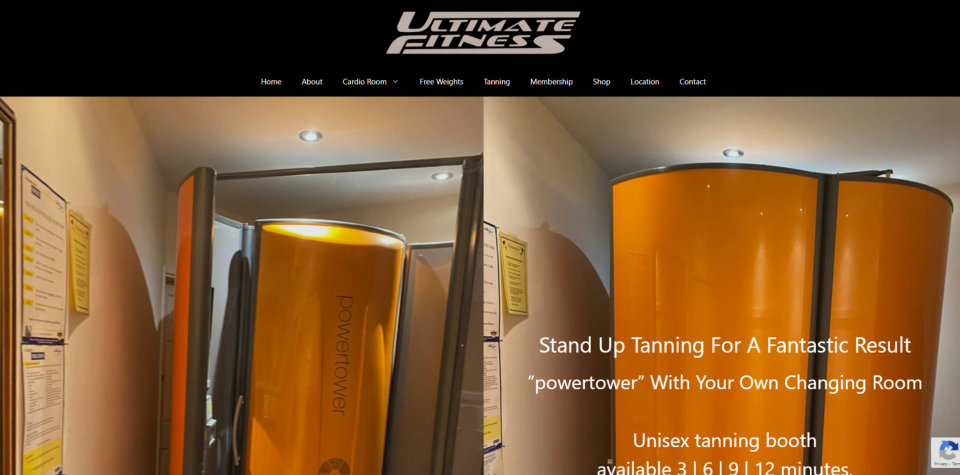 Website-Doctor can help you to create a marketing programme which will help you move your business forward to generate new enquiries and interact with your visitors.
Graphics
Graphics for social media such as Facebook. Social media comes with placeholder graphics, which benefit from being personalised to your cause.
Facebook graphics as an example can benefit from being updated to keep your message topical.
Adverts
Adverts for local magazines to reach those not on social media. Whilst newspaper advertising is down, local targeted magazines have remained popular with readers and consequently advertisers.
There is no reason why your website pictures text and logo cannot be repurposed to create adverts – helping to keep the graphics and message consistent and timely.
The detectives amongst you will no doubt have noticed a connection with Kings Norton Golf Club – whilst Marketing Director I helped: –
Increase the traffic to the existing website & run Adwords
Updated the clubs presence on Facebook and Google
In the local area with print adverts
Further afield with adverts in magazines and websites
Implemented a "Thank You" voucher scheme to reward loyal members, over seen the production of brochures and leaflets
Posted regular updates to our Facebook page to help attract new members
Pull-up banners
Branded flags
Updated the broadband from copper wire to 4G through the air. With a large drill and 2 foot long drill bit I never thought that being the Marketing Director would be so "hands on" – but when needs must. Eventually after much campaigning the club now has fibre to the router and a 300mbps (super fast) connection.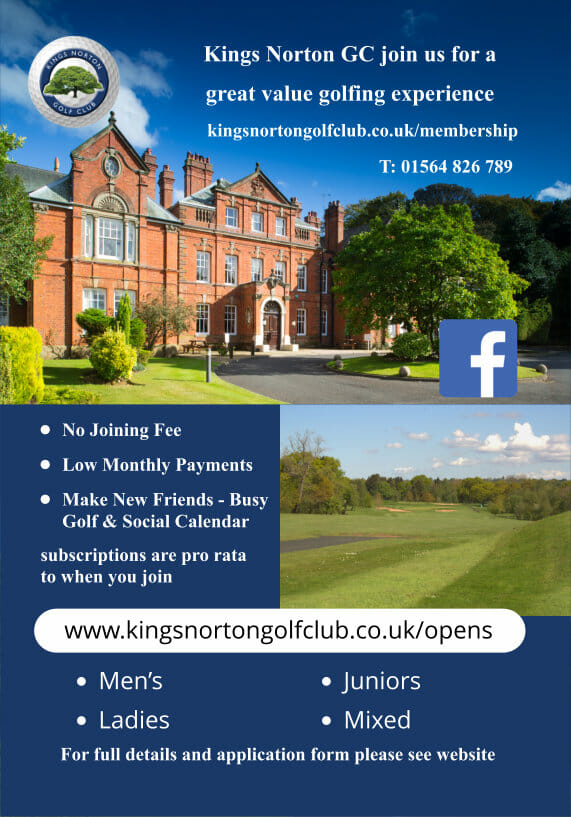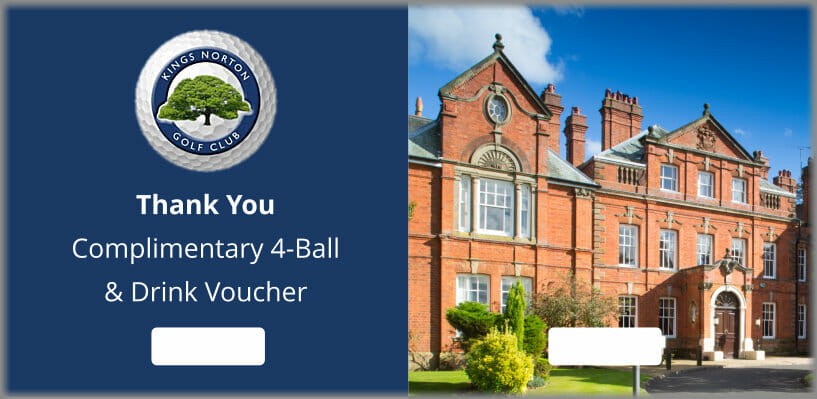 Print
Vouchers to help promote and thank. Artwork created, printing organised, everyone delighted with the outcome.
Whilst digital can be great there are time when you want to give something physical.
In this promotion the vouchers were numbered so there redemption could be traced.
Social Media – Content
Social Media is a great chance to reach many people who could be interested in your product / service. Build a rapport with customers and potential customers.
This can provide an opportunity to spread your message through "Word of Mouth" which is probably more powerful today than it has ever been because of the amplification effect of people sharing posts.
Putting out regular posts is a job – requiring at least one photo and some text. Having posted many "stories" about Kings Norton Golf Club it is possible to track the rising numbers following the posts. In 2020 it does not make sense to ignore this medium.
If you need help in this area please do get in touch on 0121 458 2665.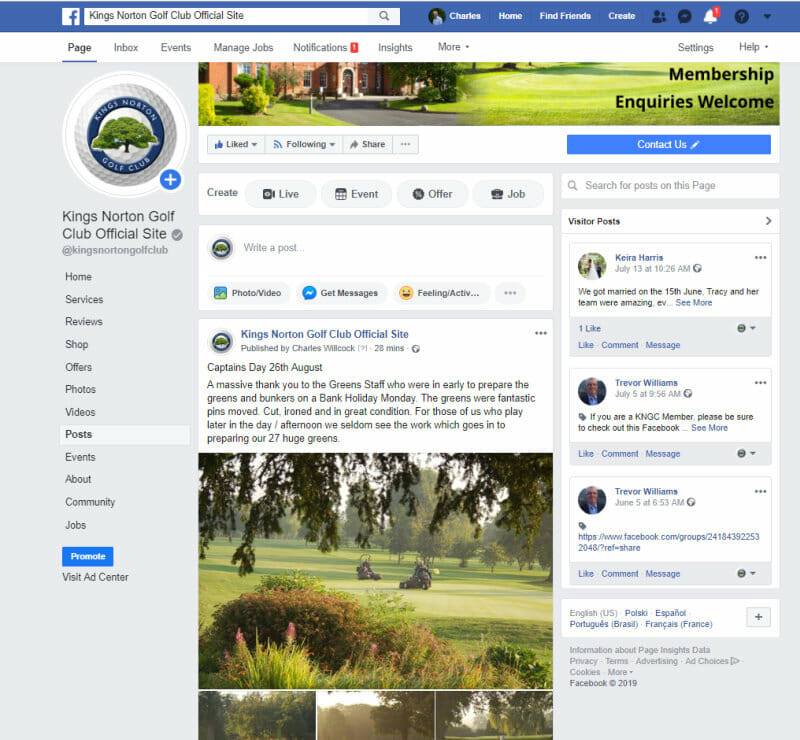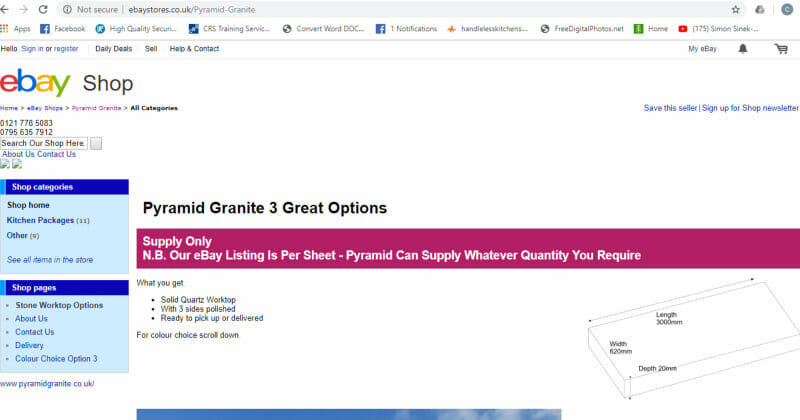 eBay has become a "Department Store" with many independent traders offering a huge range of goods. If you have not got the time and are unsure how to move forward please do request a quote.
Digital Marketing – A Long History…
Email – 30 years experience
Text (to your phone) – 14 years
Video on YouTube 13 years
Animated YouTube Videos – 9 years
30 – years experience of CRM systems
Podcasts
Easy to forget some services. They just become the norm.
Email can still play a very useful part in your communication mix if used thoughtfully. Sadly frequently abused.
Text to your phone now mainly used via WhatsApp but – plain text to your phone might still be worth including in your communication mix.
If you are looking for someone who can come up with and deliver realistic practical solutions on a budget please get in touch tel. 0121 458 2665 or use the contact form.