Relevance – Why stop at one website?
Relevance is a term used to describe how pertinent, connected, or applicable some information is to a given matter. It has a number of special meanings but in the 21st Century the most important meaning is the one Google attaches to your content.
How relevant is your websites content to a Google search query?..
Does your website have the attributes Google searches for to determine its content?
Surprisingly few websites have the clues Google is looking for.
Once simply having one website was seen as joining the 21st Century – the dot.com age. However, times move on and once you have owned a website for sometime and taken a modest interest in your website statistics. It becomes obvious that it can be a tall order to make one website cover all the business opportunities which might be open to you.
Free Website Review
Is your site – underperforming?
Are you – losing sales?

Relevance the key criterion by which Google judges which websites to display and in which order. Of course those who appear on the first page and in particular at the top gain a lot more traffic than those who come lower down.
If you operate in a area where buyers will welcome a personal service such as a florist which is time sensitive and the product, a bouquet of flowers, probably will not travel well, having one shop and serving several towns from one location can work well. Branding your website by town can help demonstrate you are serving that town.
Segment your market for success
In floristry there are distinct market segments and each website tackles a specific market
segment and thus does not have to be a "jack of all trades – master of none". And of course it
may very well be possible for each website to have a link to the others, where relevant.
Of course this principle applies to all industries and markets. It is simply a question of defining your market.
Dwelling on avoiding your website being a jack of all trades master of none, this could easily condemn your website to the
also ran category. Google Organic natural searches can help deliver much if not all a websites traffic but for that to work
your website's words need to match what your target market are searching for.
Specific is good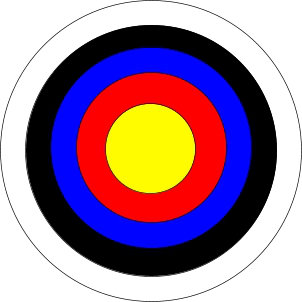 General is bad, and your website is likely to end up in the great mass of web pages which receive very little traffic.
Here at Website-Doctor our mission is to make your website meet the needs of your target audience.
Help defining your target market
Which may very well mean helping you define your target market and then build a website to meet what that
audience's is seeking.
However with 20+ years of sales and marketing expertise to rely on – Website-Doctor can help you define your market.
Research the words and pictures your website needs to be relevant.
Indeed you can rely on Website-Doctor to do the whole job from market research through to finished website and promotion of the finished website through suitable marketing initiatives.
Whilst there are many websites, most are not: –
Search engine friendly
Many are not well targeted at any audience
Many are too slow to load (which means they will come up lower in Google searches)
– There are still great opportunities for the forward thinking business person.